Dear friends,
On our fifth day, we went to Manhattan — the Big Apple! The kids had never been there before. There were a lot of sights and sounds to take in. We did a lot of touring around (including visits to the American Museum of Natural History and the Metropolitan Museum of Art, and visiting some of our favorite restaurants) but managed to squeeze in a few churches as well.
We started out on the lower East Side, where I attended St. George's Church. St. George's was (and is) a combined parish with Calvary Church a few blocks away. They share one rector and vestry, but have separate vicars (three clergy altogether) and both churches have Sunday services. St. George was huge in its heyday and seats about 600 people. When I went there, we usually had about 60 for worship. However, St. George has a long history of ministry to the needy, with a soup kitchen and homeless shelter. Dave and I spent the night a few times a month at the homeless shelter, to keep it open and running for our guests. Like St. John's Park Slope, St. George's had a majority African American and Caribbean congregation. I also worked with the youth group (and tried out this brand new curriculum that was going around called Journey to Adulthood), who mostly lived in the projects of the Lower East Side. I learned a lot about urban ministry.
On our visit, no staff was present so we did not get to explore the church. However, Dave was determined we should go inside each church, so we somewhat invaded the folks setting up for the AA group in order to show the kids the shelter where we worked and peak through a window into the large sanctuary.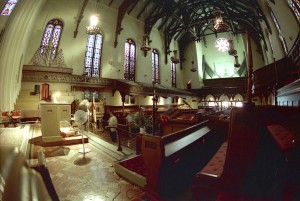 Peter was born in the hospital right across the street from St. Georges, so we had to get a pic of that, too.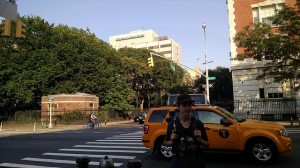 On the other side of town, we visited General Theological Seminary (where I first met Rev. Andrew) and happily bumped into my old New Testament professor, Deirdre Good. We took the kids to the seminary chapel where Peter often was as a baby, and also up into the bell tower where I served as Chief Chimer. Peter was a bit wary of all the steep ladders in the tower, but I reminded him he'd been up them before, inside a Baby Bjorn.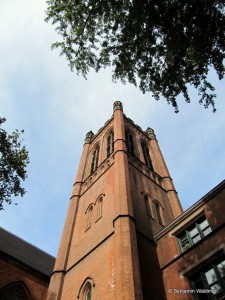 '
Uptown, we visited The Church of the Heavenly Rest where I was a seminarian for two years and where Peter was baptized. The church was much the same except now runs a coffee shop out of the room where I used to teach confirmation class. We got a photo of Peter next to the font where he was baptized.
We ended the day at the world's best Italian bakery, DiRoberti's, where Dave and I often went on dates when we were engaged.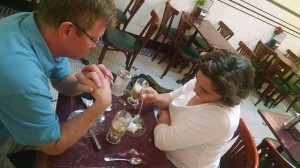 Because teachers will be able to
https://college-homework-help.org/
use this app multiple times during a lesson, this app earned high scores on the productivity and frequency dimensions of our rubric