Adult Formation News for March 2014
Our Adult Christian Formation programs inform us about issues and concerns in our lives, our community and the world, AND help us consider how we respond to those issues and concerns as faith-filled Christians.
Our Series this year is titled Aging and Dying. As we approach a season that begins with Ash Wednesday, when we remember our mortality and our creation out of the dust of the earth, our adult formation seeks to examine the process of aging, and the act of dying, and how we interact with these difficult realities.
Our own Michael Bousquet will help facilitate the forum on hospice care, speaking from his experience as a hospital chaplain. We will discuss practical dimensions of medical care and financial planning with professionals, as well as the emotional and spiritual aspects of what it means to care for our parents as they age, and how we prepare ourselves for death.
Our series concludes on April 6 with a forum facilitated by the clergy, dealing with funeral planning. Our funeral rite in the Episcopal Church is an echo of Easter, a service which marks the life of the individual Christian that persists even after death, made possible through Jesus Christ's victory over death that we celebrate on Easter day.
Adult Christian Formation meets Sundays from 10:50-11:50am, in the Great Hall. We invite ages 13-113 to join us. Here's what is coming up in Adult Formation – bring your coffee and a friend!
March 2: Realizing Our Vision Team
The members of the parish group working on the potential capital campaign will present the results of the feasibility study undertaken with the assistance of our consultant Leslie. Please join us as we discern how we will move forward in this important stage of our communal life.
March 9 (Mission Sunday): Bernadette Colley
Our director of music, Dr. Bernadette Colley, will speak about her recent travels in South Africa. This trip was part of a larger effort throughout the diocese of Massachusetts to strengthen our partnerships with mission work being done in South Africa. Bernadette will also describe the incredible musical experience of touring with musicians from around the world.
March 16: Aging and Dying part I – Caring for Aging Parents
March 23: Aging and Dying part II – Hospice
March 30: Aging and Dying part III – Legal Aspects of Aging
April 6: Aging and Dying part IV – Funeral Planning
In the coming months Adult Formation will feature forums touching on important topics such as Advocacy, Farming and food, Creation Care and more conversation with members of the Realizing Our Vision team. If you have input about Adult Christian Formation topics or themes, please contact a member of the Committee (Ian Fox, Susan Burkhardt, Jed Geyerhahn, Mary Etta King).
Adult Christian Formation Contact Person:
The Rev. Andrew Goldhor
andrew@our-redeemer.net
March 2014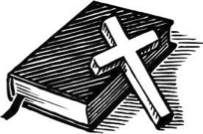 As computers became more a part of normal everyday life, schools began to
https://essayclick.net/
assume that students were learning keyboarding on their own, at home