The view from Kate's office on Wednesday
We successfully completed the asbestos abatement process last week. The testing showed that everything was extremely well contained and very safe for the kids at LPC and everyone else. Thanks again to Christopher for shepherding that so well.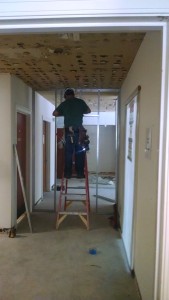 This week demolition continues as the workers remove the steps leading up from the kitchen to the former coat closet area. I haven't been in there to look at it yet, but it sounds noisy which seems promising! A semi-permanent wall was being constructed next to the upstairs Men's Room which should help keep the noise down for the remainder of construction, as well as make the office area look tidier.
While the jackhammers were at work, Andrew and I went to Evelyn's house for lunch with the former wardens of the parish. This group meets every few months to share their "institutional memory" with the clergy about a different topic each time.  This time, I enjoyed learning more about how our church has welcomed new members over the years.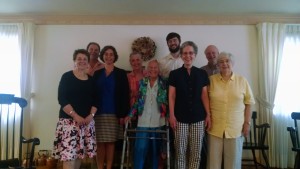 De registrieren essay schreiben beispiel
schreib-essay.com
und die autorin motte674 beauftragen