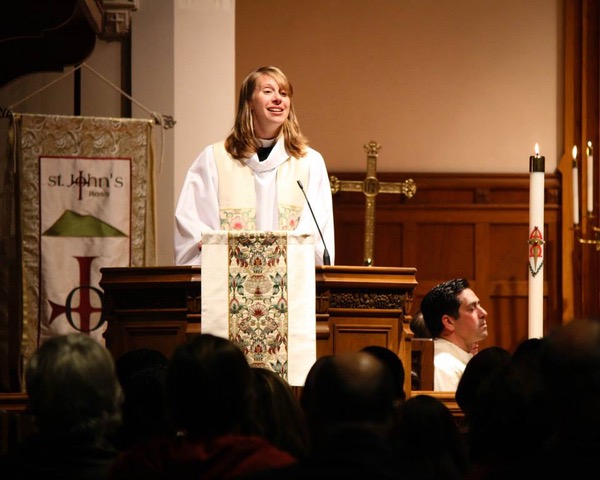 Rev. Ginger Solaqua
Interim Rector
rector@ourredeemerlexington.org
Ginger comes to us from St. John's Episcopal Church in Ross, CA. Ginger has also served as an Assistant Minister in New York City and led Youth and Young Adult ministries in Paris. Her greatest joy in ministry is working alongside others to create communities where people are transformed by God.

Ginger is a graduate of Yale Divinity School and the University of North Carolina at Chapel Hill. She was ordained in 2011 by the Bishop of the Convocation of Episcopal Churches in Europe. Prior to seminary, she worked in various social service agencies, from a community kitchen to a homeless shelter to a domestic violence prevention nonprofit.

Ginger lives with her husband Anthony in Cambridge. They are working on climbing all 48 of the 4000-foot peaks in the White Mountains. Right now they are on number 12. Ginger also enjoys reading mystery novels and back issues of the New Yorker, learning Spanish, and a good podcast.
Rev. Emily Garcia
Assistant Rector
assistantrector@ourredeemerlexington.org
Emily grew up in the Evangelical Free churches out West and was confirmed in the Episcopal Church in her first year at Princeton, at the Episcopal Chaplaincy. She was sponsored for the priesthood in the Diocese of Massachusetts, and was ordained a priest on the feast of St. Juan Diego in December 2017.
Emily loves learning, teaching, prayer, and the sacraments–the best parts of being a priest! She's worked with children and young people for 15 years: designing programs at a children's library, interning in elementary classrooms, teaching in summer programs, running after-school events, tutoring sick children, working in college chaplaincy, and assisting in preschool and kindergarten classes. Of all of these, Sunday School, Youth Group, Confirmation Class, and Adult Forum are some of her most favorite things to participate in. You can check out some of the Eucharistic liturgies for children she's written at A Good and Joyful Thing.
Emily lives with her Roman Catholic chemist husband, Omar De Paolis, in a jungle of houseplants in Brighton.
Dr. Bernadette Colley
Music Director
musicdirector@ourredeemerlexington.org
Dr. Bernadette Colley has directed church music and taught music for over 30 years. Prior to her arrival at Church of Our Redeemer in February 2011, she was Director of Music and Worship Arts at the Pleasant Street Congregational Church in Arlington. There, her ministry was known for its diversity of musical styles and genres from Palestrina to Dixieland, and was enhanced by guest musicians ranging from the Renaissonics to the Revolutionary Snake Ensemble. She founded and coordinated Pleasant Street Choral Concerts with support from Massachusetts Arts Lottery grants, and led worship services including major works by Bach, Buxtehude, Charpentier, Purcell, Ramirez, Saint-Saens, Vivaldi, Handel, and others.
As guest conductor of the Nashoba Valley Chorale for its 25th anniversary season, Ms. Colley led an orchestral-choral performance of Beethoven's Mass in C, and from 1986-96 was the guitarist for the Scandinavian vocal ensemble Stambandet. From 2009-2011, she was advisor to Matimba ya Ripfumelo, a New England based South African humanitarian-service vocal ensemble which presented concerts throughout New England to raise money for AIDS orphans and vulnerable children in South Africa. At the Church of Our Redeemer, Dr. Colley directs the Redeemer Choir and Atrium Singers, incorporates a wide range of instrumental and vocal talents of its members into weekly services, researches and plans music for unique Special Sunday Services, and oversees all aspects of administering and providing a diverse and high-quality music program for Redeemer's Sunday morning worship.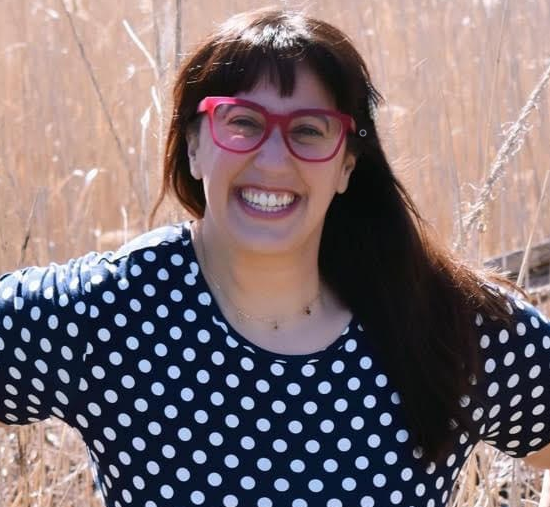 Jessica Faggiano, our Parish Administrator, has left as of April 1, 2022.
office@ourredeemerlexington.org
You can still email the office at this address, but a response will be quicker to Rev. Solaqua or Mtr. Emily at the emails above. We will update this page as soon as we have hired our new administrator. Godspeed, Jessica!
Roberta Van Derkeyl
Bookkeeper
Roberta joined the Redeemer staff as a part-time bookkeeper in March 2019. She recently retired from Hanscom Air Force Base after a 34-year career as a financial analyst. She lives in Watertown, MA and has a 28-year-old daughter, Jacqueline. She attends the Armenian Memorial Church in Watertown, MA where she is currently serving as co-chair of the Board of Trustees.
Roy McHoul
Sexton
Roy has been the sexton and handyman at Church of Our Redeemer since 2010.